In the Galerie Venis showrooms you will find a wide variety of ceramic wall tiles as well as gres floor tiles that come to us straight from factories of the top Italian and Spanish manufacturers.
We pay special attention to the quality and diversity of our products. We aim to fulfil every expectation of our Clients who dream of a space finished according to their individual preferences. In our offer, the most important role is played by the Porcelanosa tiles- made by the international company Porcelanosa Grupo with their headquarters in Spain.
As a result of additional involvement in technology and product quality, Porcelanosa became a leading manufacturer that is responsible for setting world trends in interior arrangement. High-class materials of this brand are accompanied by an innovative design dedicated to both modern and traditional spaces. A certain hit of this manufacturer's offer are the spectacular metallized, structural tiles (3D) that have the potential to be the main decorative element of avantgarde rooms.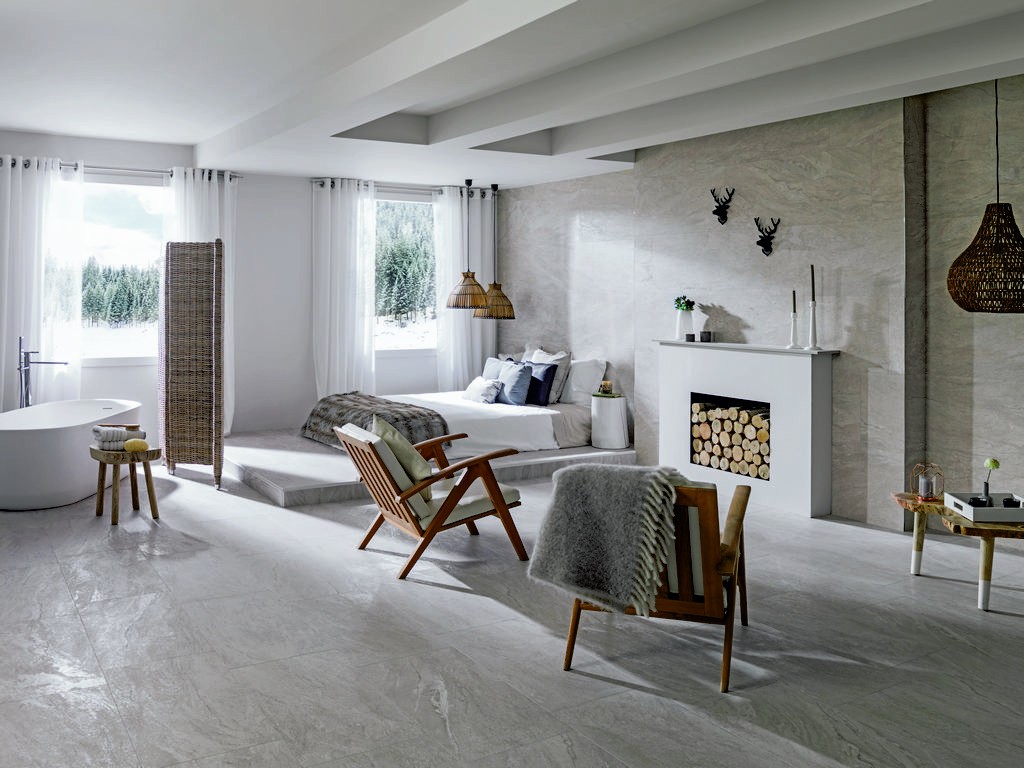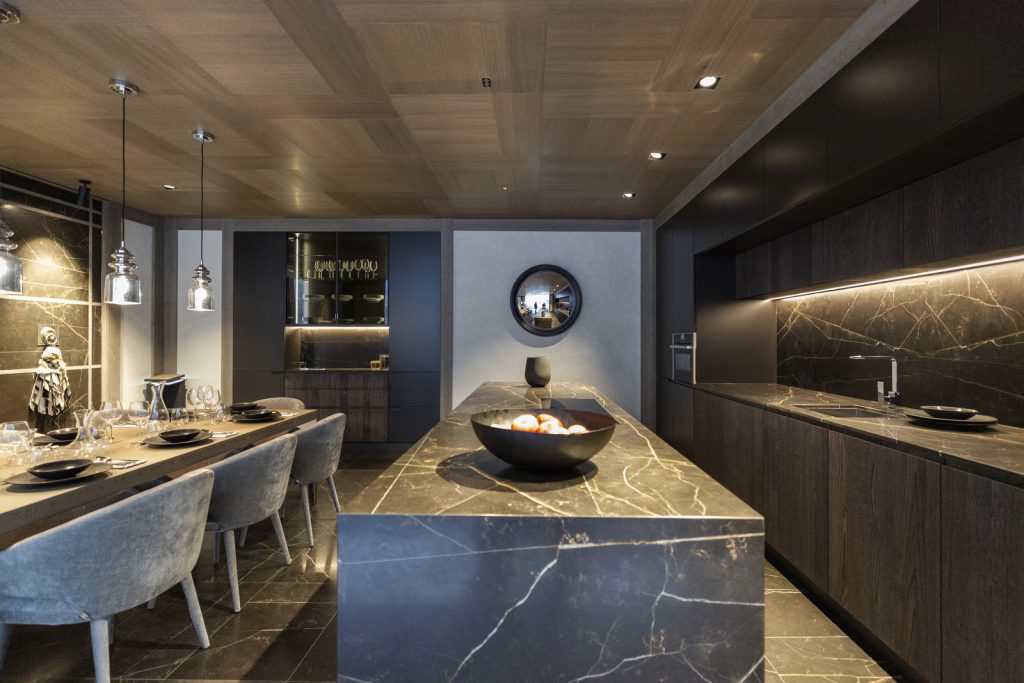 Large-format tile arrangements are becoming more and more popular. Although they are ideal for big rooms, enhancing their esthetic, they are also a good way for visually enlarging smaller spaces, improving the feeling of roominess. It's also a perfect solution for kitchen spaces that extend into dining or living rooms. There are two large-format tile brands from our offer that deserve special attention. Urbatek is a manufacturer specialising e.g. in large-format facade cladding whose factories supply many varieties of high-quality products. L'Antic Colonial brand can be characterised by its well-known and prized in the design circles stone claddings, which are also popular with natural stone fans. Both brands are a part of the Porcelanosa Grupo team. 
The times of buying bathroom fittings with only practicality in mind are gone forever. The current number of solutions can make our bathroom a very comfortable place for our daily rituals. The wide range of our shop's fittings can create an infinite number of possibilities for creating a perfect vision at an early stage. Our design team will assist in making the best possible decision and aid Clients who are looking to renovate their bathrooms.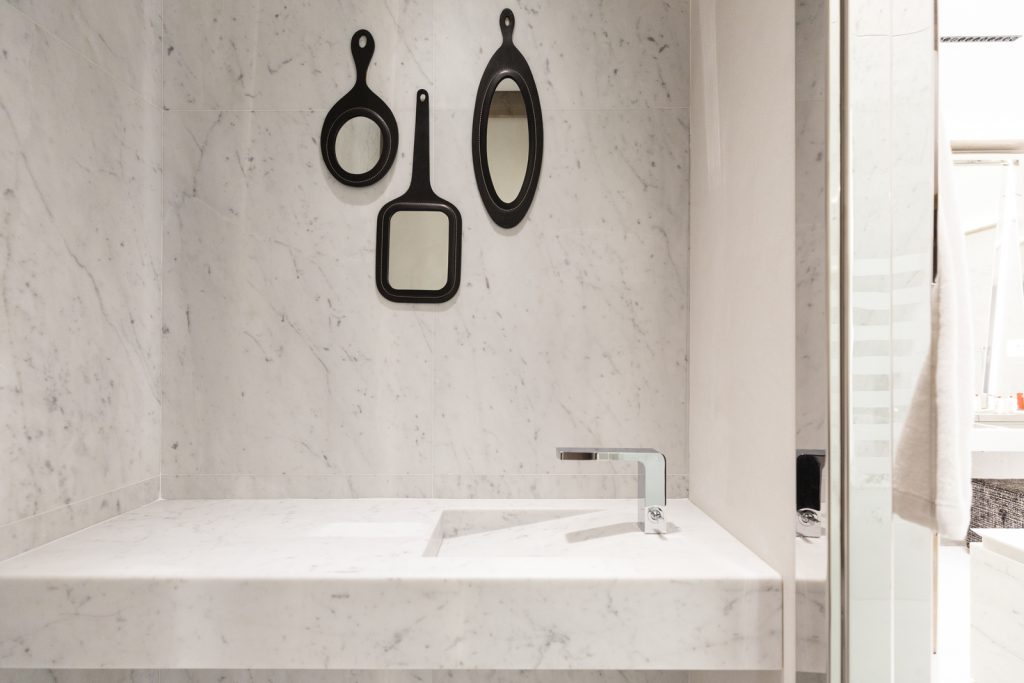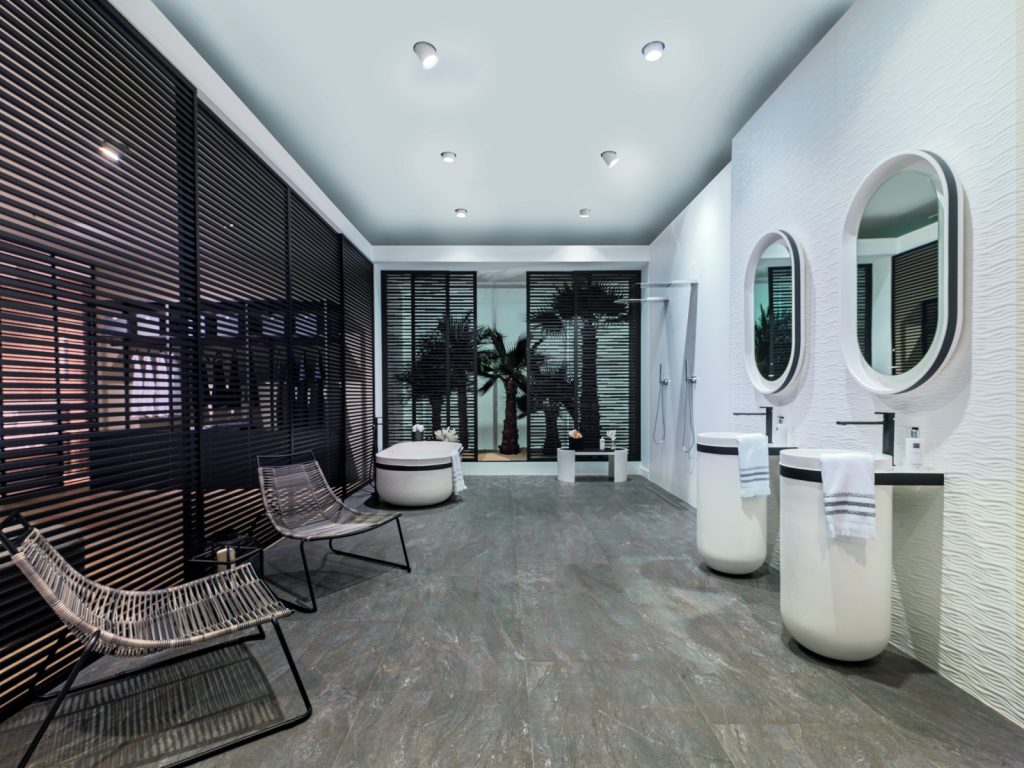 Our offer includes both Polish and foreign manufacturers. The wide range gives the Clients freedom of choice of the products and fitting them with a specific style and bathroom size. Our biggest sanitaryware supplier is Noken which proposes classic solutions and the highest quality materials. As a result of cutting-edge technology and the finest selection of materials, this manufacturer's products elevate the ceramics quality to the highest level. Abrasion and temperature resistance make the Noken products' visual appeal last.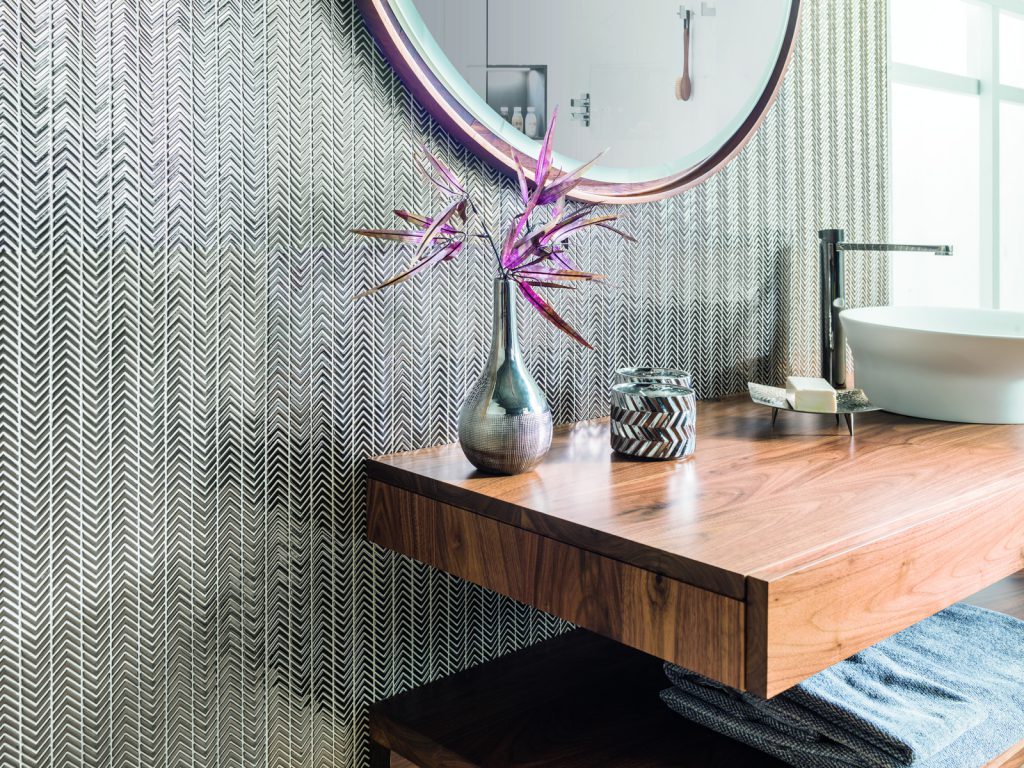 This decor known since ancient times still makes its impact. Once only seen on floors and walls of sacral edifices or noble houses they are now accessible to everyone. Modern mosaics are an endless myriad of shapes, patterns and colours which will decorate any interior in a very impressive way, no matter the room. Our bathroom, kitchen or living room can all gain a glamorous character thanks to this piece of intricate finish. Galerie Venis offers mosaics signed by the best European manufacturers and the Clients who visit our showrooms will have a difficult decision to make when faced with a panoply of those decorations. Our mosaics include ceramic, natural stone, metal, glass or composite.